Official application Terrace Mall Matsudo application of terrace mall Matsudo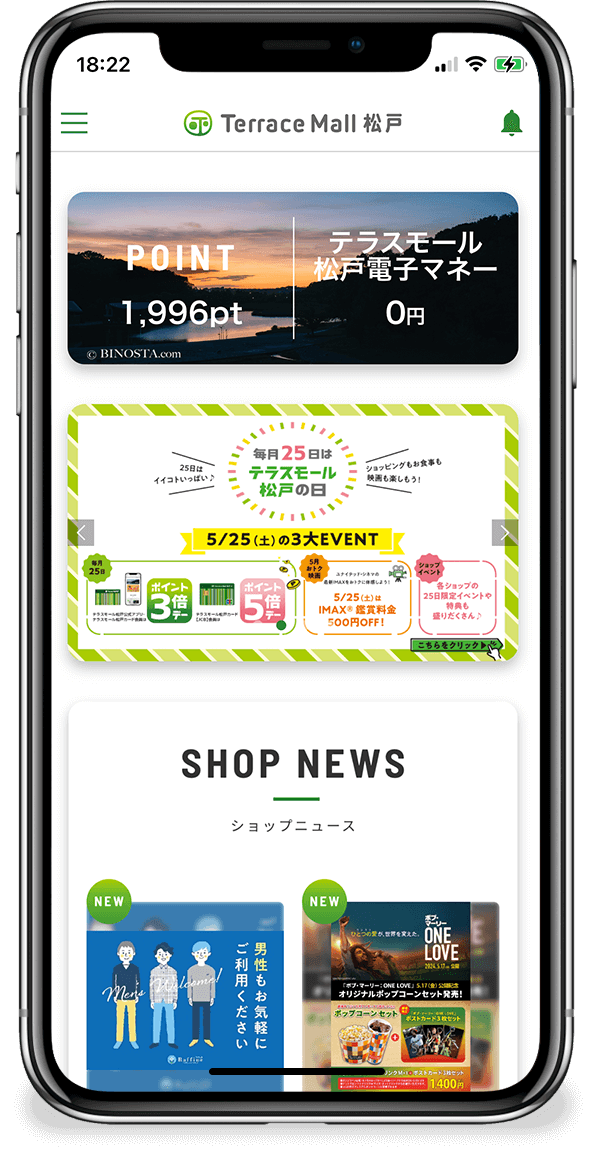 Terrace mall Matsudo formula application comes up!
It is more convenient by application and is advantageous. We check announcements of latest information of shop by registration of favorite shop!
※Please confirm Terms of Use.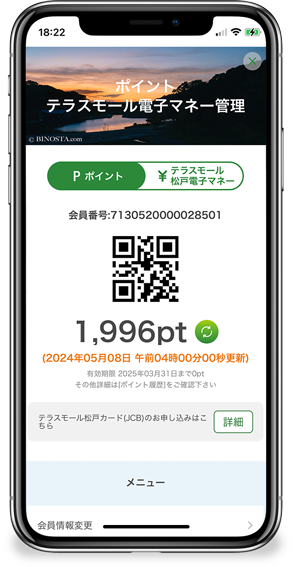 POINT 1
The points collect, is usable.
Every purchase 110 yen (tax-included), 1 point collects.
Point that we saved is available for shopping for 1 yen equivalency every 1 point.
※It may not be available in some stores, the product.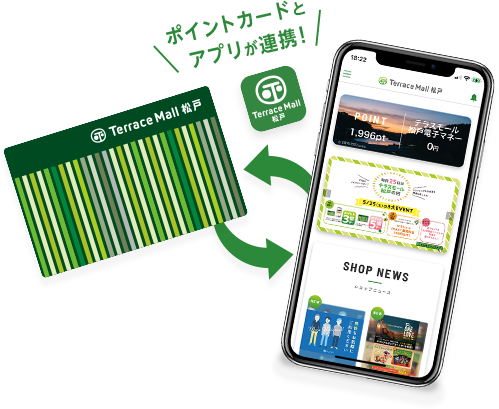 POINT 2
Reward card more usefully
In cooperation with your terrace mall Matsudo reward card, we can share point.
After the cooperation, you can use point by both application and card.
※Reward card which can cooperate is only one piece about 1 application.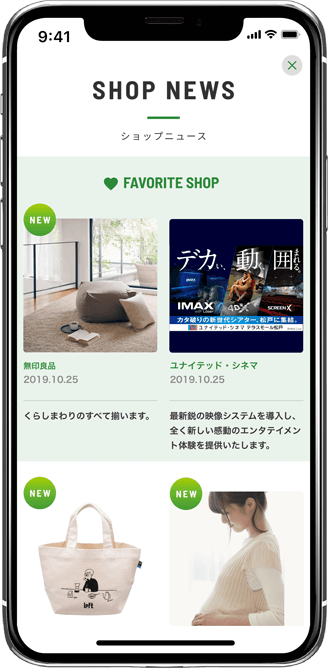 POINT 3
The latest information is checked anytime.
What's New of shop which by registering favorite shop, registered arrives.
In addition, we can check information to want to know such as Shop-Guide and shop news, event & news immediately.
Terms of Use
※The use of this application costs packet communication fee.
※Movement recommendation environment as of October, 2019 of this application is as follows.
In the case of iOS: iOS10 - 12 (in iPad, iPodtouch, it becomes out of performance guarantee object.
In the case of Android: Android6 - 9 (not doing performance guarantee with /Android OS tablet which is not thing guaranteeing the operation at all terminals.)
※Please download with smartphone.
※Android, Google Play, Google Play logo are trademarks of Google Inc.
※App Store is service mark of Apple Inc.