Car in the case of the use (please enter parking lot from "Keyaki-dori St.")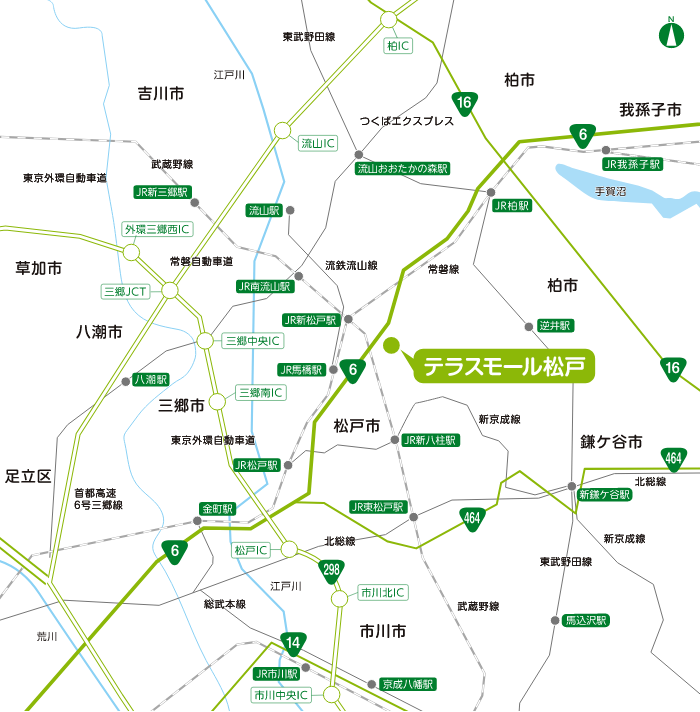 Parking lot: About 2,000 parking is possible
From the Saitama area

Tokyo Gaikan Expressway Misato south IC → Route 298 → Takano five orders eyes left turn Prefectural Road 295 → 5, Kogasaki difference road going straight → Iwase left turn → Route 6 descent → Hachigasaki right turn → Keyaki-dori St. left turn

From the Chiba area

Tokyo Gaikan Expressway Matsudo IC → Route 298 → Outside ring Yagiri entrance right turn → Route 6 descent → Hachigasaki right turn → Keyaki-dori St. left turn

From the Tokyo area

Route 6 descent → Hachigasaki right turn → Keyaki-dori St. left turn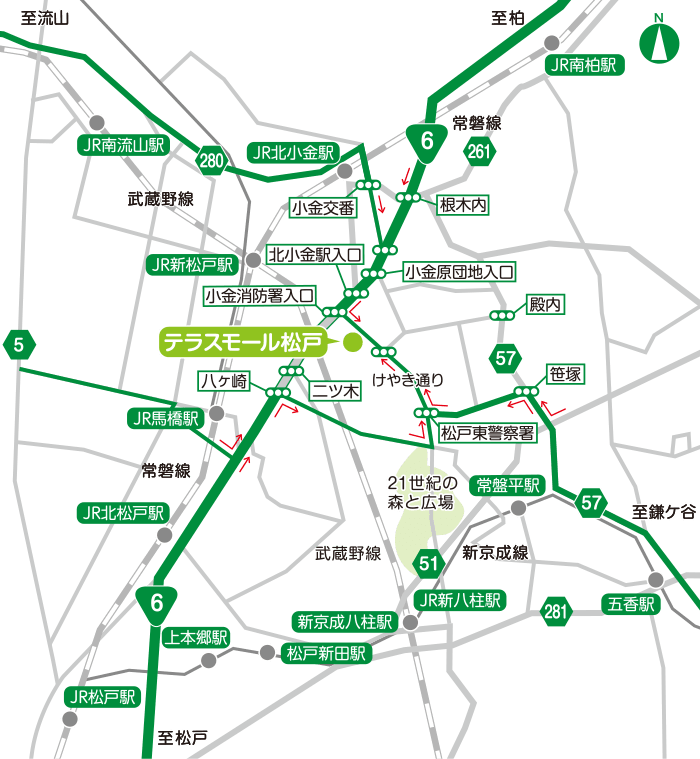 From the Matsudo area

Route 6 descent → Hachigasaki right turn → Keyaki-dori St. left turn

From the Kamagaya area

Prefectural road Route 57 northing → Sasazuka left turn → Matsudo east police station right turn

From the oak area

The Route 6 up → Small amount of money fire department entrance left turn

From the Nagareyama area

Prefectural road Route 280 southing → Small amount of money police box going straight → Route 6 right turn → Small amount of money fire department entrance left turn
※As neighboring roads, parking lots are crowded on Saturdays, Sundays and holidays, I would like the use of public transport such as train, bus.
※As we may regulate entrance of parking lot, we hope that we have you engage in guidance of person in charge on this occasion.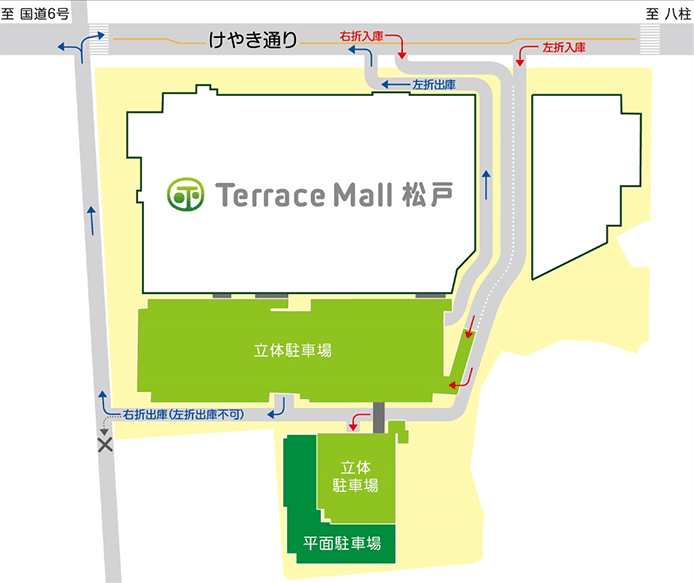 Please enter parking lot from "Keyaki-dori St.".